2017 5th International Conference on Nano and Materials Science ICNMS 2017
January 19-21, 2017 | San Diego, USA
About ICNMS
Welcome to the official website of the 2017 5th International Conference on Nano and Materials Science (ICNMS 2017). The conference will be held in San Diego, USA during January 19-21, 2017. The aim of ICNMS 2017 is to present the latest research and results of scientists related to Nano and Materials Science topics. This conference provides opportunities for the different areas delegates to exchange new ideas and application experiences face to face, to establish business or research relations and to find global partners for future collaboration. We hope that the conference results constituted significant contribution to the knowledge in these up to date scientific field.
ICNMS 2017 is organized by the South Asia Institute of Science and Engineering (SAISE). ICNMS 2017 is expected to be more exciting, stimulating & educative. The intention is to establish an effective platform for institutions and industries to share ideas and to present the works of scientists, engineers, educators and students across the globe. The organizing committee of Symposium is pleased to invite prospective authors to submit their original manuscripts for possible presentation at ICNMS 2017.
Proceedings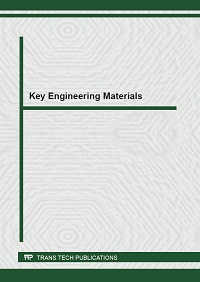 All submissions will be peer reviewed by 2-3 reviewers.
All the registered and presented papers will be published in volume of
Key Engineering Materials
(ISSN print 1013-9826 / ISSN web 1662-9795)
Indexed by Elsevier: SCOPUS, Ei Compendex (CPX). Index Copernicus Journals Master List, Google Scholar, etc. (http://www.ttp.net/1013-9826.html)
Submission Methods
1. Full Paper (Presentation and Publication)
Accepted full paper will be invited to give the oral presentation at the conference and be published in the conference proceedings.
2. Abstract (Presentation only)
Accepted abstract will be invited to give the oral presentation at the conference, the presentation will not be published.
Please log in the Electronic Submission System; ( .pdf only) to submit your full paper and abstract.
For any inquiry about the conference, please feel free to contact us at: icnms@saise.org.